News
Posted by Net Solver on
Tenemos una lista especial de quenas que estan a la venta por tiempo limitado hasta el 11 de enero de 2018. El tiempo de entrega es de 2-4 semanas en Estados Unidos y Europa. El precio incluye el envio. A continuacion le presentamos la listade quenas especiales. Todas las quenas estan en SOL a menos que se especifique otra afinacion. We are please to offer you a unique list of special quenas available until January 11 of 2018. Please see list below to view information about each quena or quenacho. Price include shipping. Unless otherwise specified all quenas are in...
Posted by Al Nau on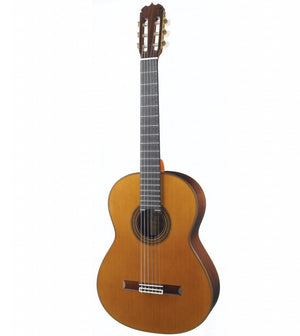 The following are advertisements for instruments sold on Amazon.com. These are provided as advertising and not our products.
Posted by Al Nau on
Afinadores y softwares Los afinadores electrónicos han pretendido una precisión muy alta, que está por encima de los requisitos de un instrumento de viento en situación real. Hay programas de afinadores (como el Tune!It, de Detlef Volkmer) que registra hasta centésimos de Hertz. Los strobotuners (conocidos con la marca Peterson) registran variaciones realmente mínimas respecto al valor de referencia. La ventaja de los programas de afinación es que pueden ser seteados de distintas maneras, y aportan mucha más información que un afinador electrónico común, incluso de los más costosos. Por ejemplo, el Tune!It muestra la desviación en cents grafica y...
Posted by Al Nau on
Por Angel Sampedro  http://quenaargentina.blogspot.com.ar/ A mediados de la década del '80 comencé a construir mis primeras quenas e instrumentos de viento. Orgullosamente, compré mi primer afinador electrónico, un BOSS TU-12, que combinaba aguja y unos leds que indicaban la nota que el aparato estaba recibiendo. Podía entonces decir que mis instrumentos estaban afinados electrónicamente, en tanto verificaba la afinación con ese dispositivo. Era cromático, a diferencia de los más comunes de la época, que sólo registraban las notas de la guitarra. Con ello podía controlar todas las notas del registro de la quena, hasta el Do7, colocando el modesto límite...
Posted by Al Nau on
Tune!It, el mejor programa de afinación. Por Angel Sampedro del Río Próximamente estará listo para descargar la versión 3.55 del programa de afinación Tune!It. Vengo usando este software en el taller Un Mundo de Bambú desde hace años, y mantenemos un diálogo fluído con su creador, Detlef Volkmer (Australia). Tune!It es sin dudas la herramienta más poderosa del taller a la hora de afinar con precisión diversos tipos de instrumento, incluso aquellos con sonidos muy cortos y con escasos o nulos armónicos –que dificultan la lectura en cualquier afinador comercial. En más de una oportunidad, Detlef ha evaluado e incorporado...
---