Posted by Al Nau on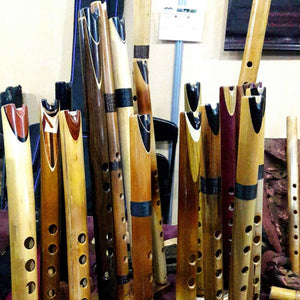 By Ángel Sampedro Two main elements distinguish one quena from another: the diameter and the embouchure (notch, notch). It depends on how "soft" it turns out to be. There are different variants of diameter and woods according to sound characteristics. Larger bores (18-20mm internal) give a heavier and reinforced sound in the bass, while the finer ones (16-18mm) give an agile access to treble and overbounds, being excellent for the beginner to demand less air. The deep notch produces more volume, but it is also harder to sound. Depending on how it is blown, the performer can slightly change the tuning of the...
Posted by Matías Lourenço on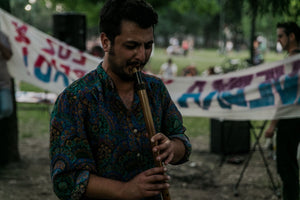 Click here to read in EnglishEscribir un artículo sobre la historia de este generoso instrumento sería de extrema redundancia teniendo en cuenta que debido a los tiempos en que vivimos, hay una cantidad abundante de información precisa en internet, brindada por musicólogos y etnólogos profesionales. Así que tomé la decisión de, a modo introductorio, contar la propia experiencia con la quena y como fue mi encuentro con ella. Hace 16 años comencé con este periplo interminable que es la música, pasando por los más diversos instrumentos en el camino (guitarra, contrabajo, piano, batería) y eligiendo al bajo eléctrico como el...